Company Overview
DEALERS CLOUD is an auto dealers' cloud-computing company and an industry-leading developer of cloud-based Dealer Management Software (DMS): Inventory Management, Customer Relations Management, and Internet Lead Management software. With the power of DEALERS CLOUD you can keep your dealership open 24/7. Have the freedom of not being tied to your office desk to complete your task! Complete all deals related paperwork and send to customer via email/fax from anywhere Internet access is available.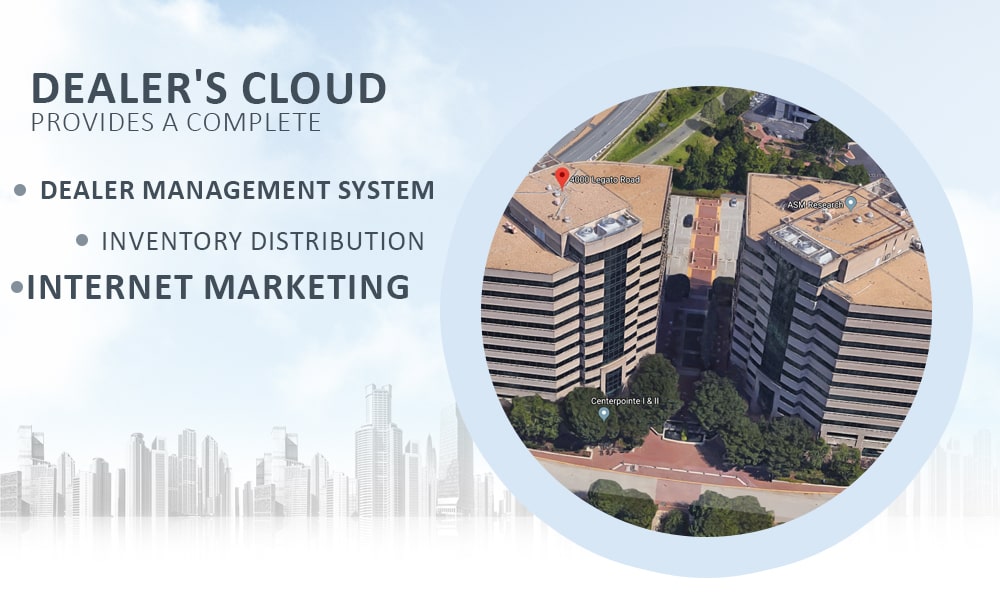 In addition, DEALERS CLOUD builds custom dealership websites and our Single-Point-Cloud™ distribution of vehicles enables your inventory to reach the largest number of customers..

DEALERS CLOUD provides a complete dealer management system, inventory distribution, and Internet marketing services to independent automotive dealerships nationwide.
SCHEDULE A DEMO
DEALERS CLOUD Mission
DEALERS CLOUD will be an industry leader in providing easy-to-use cloud-based DMS (SaaS), for dealership management, sales, accounting, and Internet marketing. Automotive dealership will enjoy unparalleled productivity, revenue growth, and business intelligence through DEALERS CLOUD technology.

DEALERS CLOUD will reduce automotive independent dealer's operational costs through efficiency in business processes. Our modular infrastructure incorporates internal and external business affiliations through a unified network that is always available to dealers and their customers